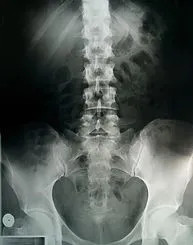 Low Level Laser Therapy (LLLT)

Up-regulates cells of damaged tissues to enhance the healing process. LLLT is primarily used for wound healing and pain relief.
Check out this article, Role of Low-Level Laser Therapy in Neurorehabilitation, published in the NCBI in 2010.

Rehabilitation and Exercise

Exercises tailored to you need that aid in the recovery process or develop strength in weakened areas.

On Premise Digital X-Ray

Our office provides in-office imaging services with computerized analysis software.

Surface EMG and Thermography

Measures the electrocoductivity and temperature of the paravertebral muscles, determining major imbalances and areas of nerve interference in the spine.

Foot Orthotics

Custom made shoe orthotics with 3D Advanced Scan Imaging. All shoe types can be accommodated form athletic to sandals to high heels.
Check out FOOT LEVELERS website for featured products and more information.